I was on Twitter yesterday morning and saw a tweet come through with a link to the image below… It originates from the JoyofTech over at Geekculture.com. It appears they have an issue with the name for the latest iPhone release. (Who can blame them…) Either that or the artist was looking at a Lingerie magazine during the WWDC. 😆
Anyway, here ya go: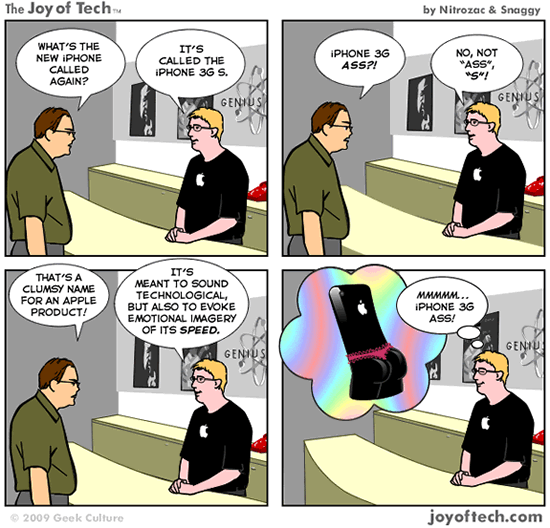 Be sure and visit their site and tip the cartoonists if you liked this!
© 2009, Robert Owen. All rights reserved.