Windows 7 & Windows 2000  –  Error 86 when mapping drives.
One of my upgrades this week to Windows 7 was from a Windows XP laptop. Following  the steps I outlined in my previous post the initial process was a breeze!  No problems at all!!  Simple, some would say,  and as everything else goes as soon as "they" said it was simple…  Something will break!  That's just how it is… If something seems easy, it will be easy!  Until you TELL someone it was easy, then all bets are off!
In this instance the thing that broke for me was some basic drive mapping…  This person  had a Windows 2000 machine still in use.  Lots of hard drive space shared,  printers shared… etc, etc.  Well, when this laptop was upgraded to Windows 7,  every attempt at mapping the shared drives would end in a "username & password error".   Knowing that I was using the correct username and passwords (I had reset them a couple of times) I attempted to map the drives via the command line and that is where I saw another error.
ERROR 86 (network password incorrect)… hmm same problem only now it's slightly better because I had an error number, Google, and Bing.  And, having those three things,  you can find the answer to anything. 😎
Here's what fixed the issue for my situation:
To solve this I needed to edit a Local Security Policy and set one of the entries to something other than "Not Defined" as it is on default.
First, enter the control panel, and in the top right, under 'View by' select 'Large Icons'.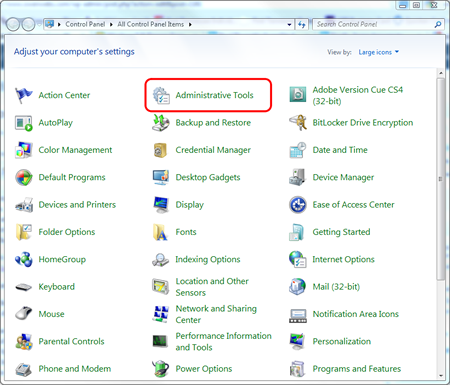 Then choose 'Administrative Tools', and then select 'Local Security Policy.'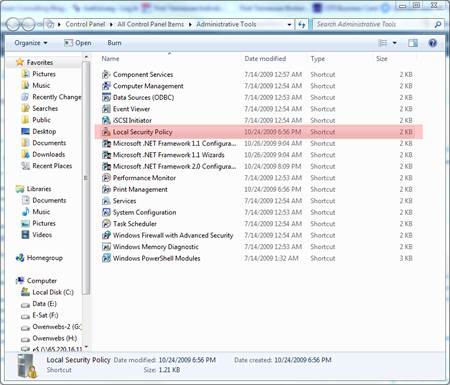 A new window will appear and then choose 'Local Policy' on the left, then 'Security Options'.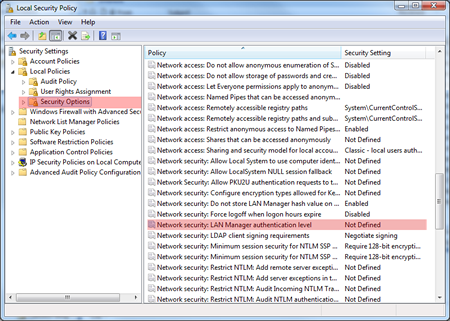 There will now be a large list of choices appear in the right window.  Scroll down and double click  Network Security: LAN Manager authentication level
A new window will oen. From the drop down menu select  Send LM & NTLM responses.  Then click the Apply button.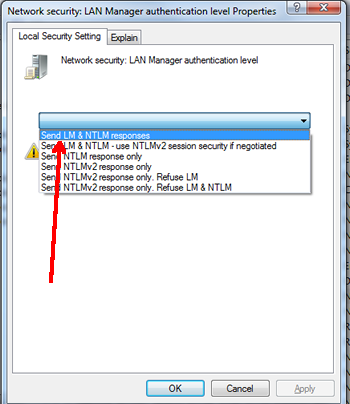 Once I performed these steps,  I was able to map all  shared drives and Shared Printers on the Windows 2000 PC.
© 2009, Robert Owen. All rights reserved.