Here we are, day three.  Three days of mobile pictures.  I put my digital camera in the truck today with the intent of taking some "proper" pictures but,  it was another "one of those days".  So,  you'll have to be satisfied with the magnificent images from my Samsung Focus, Windows phone 7.  (which, by the way, is an awesome phone! forget that iPhone crap, the Focus is what you need to get.)
This picture is titled, a quick jaunt to Sam's so my Sister could "pick up a few things for work".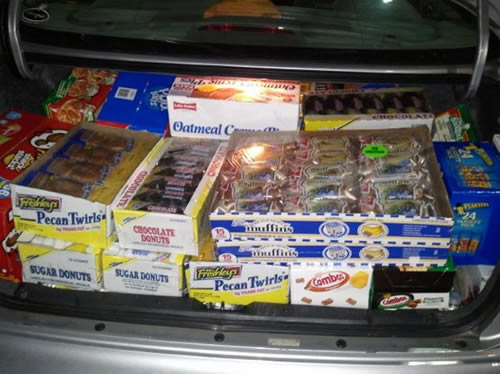 Then there is this ditty from my wife's phone.  It appears State Farm is taking that whole, "Like a good neighbor" stuff a little far.  They are starting on their own fleet of Fire Trucks: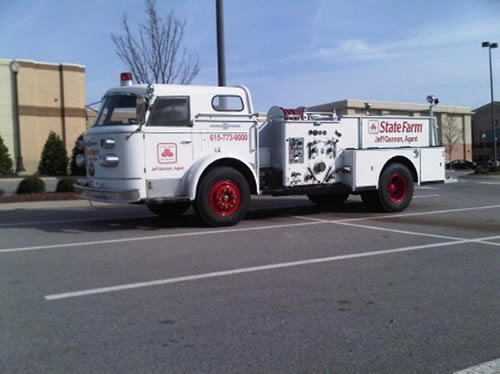 Until Day 4…
© 2011, Robert Owen. All rights reserved.