February 2, 2013 – Groundhog day  –  SNOWPACALYPSE in Fountain City!
It was a normal Saturday morning… I was sitting on my couch working for "The Man" ( as I do constantly now) , when I noticed a post on Twitter from a person I know to live near me that just read:
SSSSSSSSSSSNNNNNNNNNNNNOOOOOOOOOWWWWWWWWWW!!!!!!!!!!!!!!!!
So, that prompted me to look out the window. And What did I see? I'll tell you what…. a regular Winter-freakin-wonderland.  Who knew it was supposed to snow?  Not me.  And, if I did, I wouldn't have believed it.  Nope, can't trust the weather guy to give you snow when you want it, that's for sure.  At any rate, here are a few pics of the wondrous white stuff that came falling briefly the other morning.  Enjoy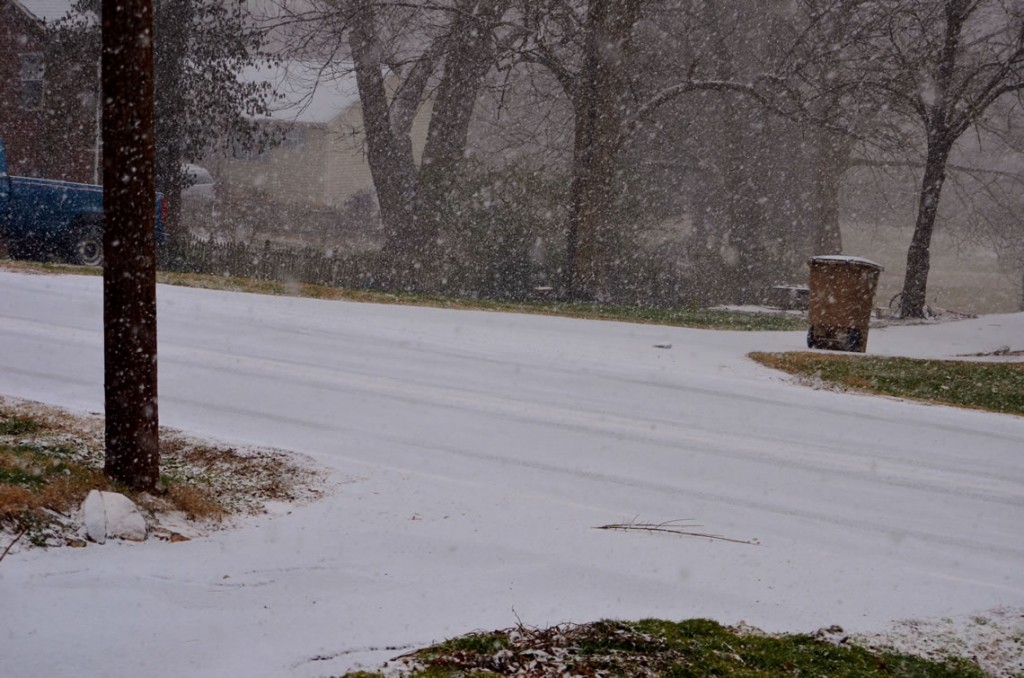 These next few are up on my flickr page:


These are a bit dark, I think. I'm still trying to figure out Lightroom, they'll get better when I do. There are lots of pictures on this site now but, don't you worry, I've got some Tech posts in the works. Maybe even a ColdFusion post or two!
© 2013, Robert Owen. All rights reserved.