It's a gig day.  And one that required a little bit of travel.  So,  with work an driving, the best I can give you today is a picture of the entrance to the rehearsal space up here in Kingsport.  I know,  it's not exciting in the least.  Nothing like the Duck Butts from yesterday, but these can't all be winners, can they?
At any rate, enjoy!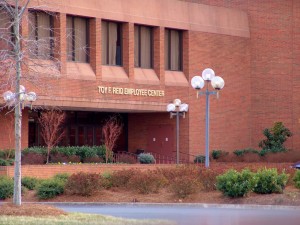 As usual, click to get a bigger version of this wondrous picture!
© 2011, Robert Owen. All rights reserved.