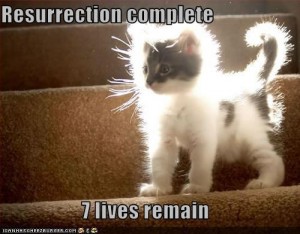 Slowly but surely I am resurrecting posts and getting them back into the site. It may take a little time but, I'm determined.
I've noticed most are pictures.  A few are Coldfusion related,  some are just general rants and the rest are just glorious reading. 😆
Anyway, hang on they're coming back.  Don't worry!  I will be putting them back on the date they were originally published but, those of you who get the Feedburner Feed will probably get notices when they are entered.
So, be patient, all that you missed soon will be replaced. I know it's difficult.  The expectation is probably too much to bear but, I hope you can find it in yourselves to keep strong and keep the "candle glowing". Soon, all your hopes will be fulfilled.
😆
© 2011, Robert Owen. All rights reserved.