Happy Friday Everybody!!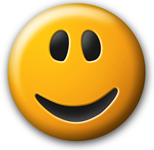 I hope your week has been Fun and Entertaining.  But, if it hasn't, then… um… er… HAPPY FRIDAY, it's almost over!
Take a break this weekend, kick back, relax… Don't think about Thanksgiving coming up. Don't think about how dirty the house is.  Don't think about how much food you have to cook.   No, think of nothing.  And what better "nothing" to think of than a good-ole Friday Funny!  🙂
In order to help you "not think",  I've elected to post a video.   Yup, a video!  No thought there, just click play!  And boy is this one worth it!!
This video is a commercial made by Rhett and Link.   These guys are hilarious!! They've started a new venture making free commercials for small businesses.  So far, I think they've done seven and all seven are HILARIOUS!  You can check them all out over at I Love Local Commercials.  The latest commercial is For the Central Florida Zoo and Botanical Gardens.  Take a look!

When Nature calls… Will you Answer?
Have a good Weekend!!
© 2009, Robert Owen. All rights reserved.